Passion Fruit Powder Flavouring
A newly developed Passion Fruit Natural Powder Flavouring. With an intense and delicious sweet fruity taste profile. This flavour is ideal for bakery and confectionery applications as well as drink mixes such as nutritional and sports drinks.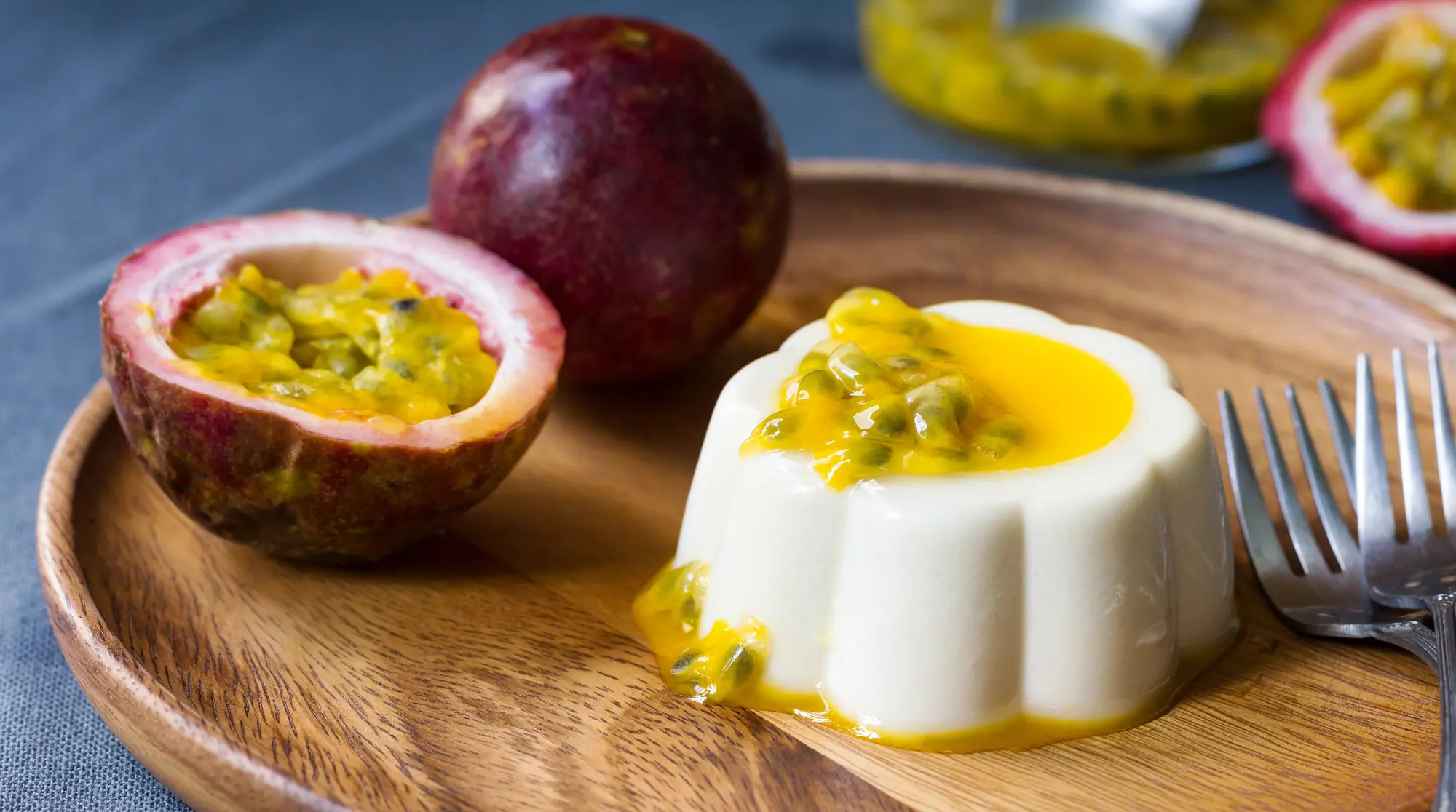 Introducing our new Passion Fruit Natural Powder Flavouring: A sweet and tangy delight for the food and beverage industry
We are excited to announce the completion of development for one of our latest innovations: Passion Fruit Natural Powder Flavouring. With its distinctively sweet and tangy taste profile, this new flavouring is set to open new product possibilities for the bakery, confectionary, and drink industries.
Our Passion Fruit Natural Powder Flavouring offers a tantalizing experience, perfectly capturing the tropical and exotic essence of passion fruit. Its unique flavour profile, with hints of citrusy tartness and floral notes, makes it an ideal choice for various applications. From boosting the taste of pastries, cakes, and cookies to enhancing the flavour of  confectionary treats, this flavouring is sure to inspire culinary creativity.
In addition, this Passion Fruit Flavour is an excellent choice for nutritional and sports drinks. Its refreshingly fruity taste elevates the drinking experience, providing a burst of flavour that appeals to health-conscious consumers looking for a natural boost.
Available in multiple formats with a Maltodextrin or Dextrose Monohydrate base. Providing flexibility on sweetness levels. To learn more about our powdered flavourings and the properties of our carriers visit our Powdered Flavours Post.
For those interested in exploring the endless possibilities with our new Passion Fruit Flavouring, talk with our team to request a sample today. Experience the vibrant taste firsthand, and discover how it can expand your food and beverage product range.
To request a sample or learn more about our Passion Fruit Natural Powder Flavouring, please email sales@stringer-flavour.com or call 01442 822 621