Summer is just around the corner, so it's time to get ready! We offer a range of popular flavours for ice cream manufacturers, including both familiar favourites and surprising new flavours.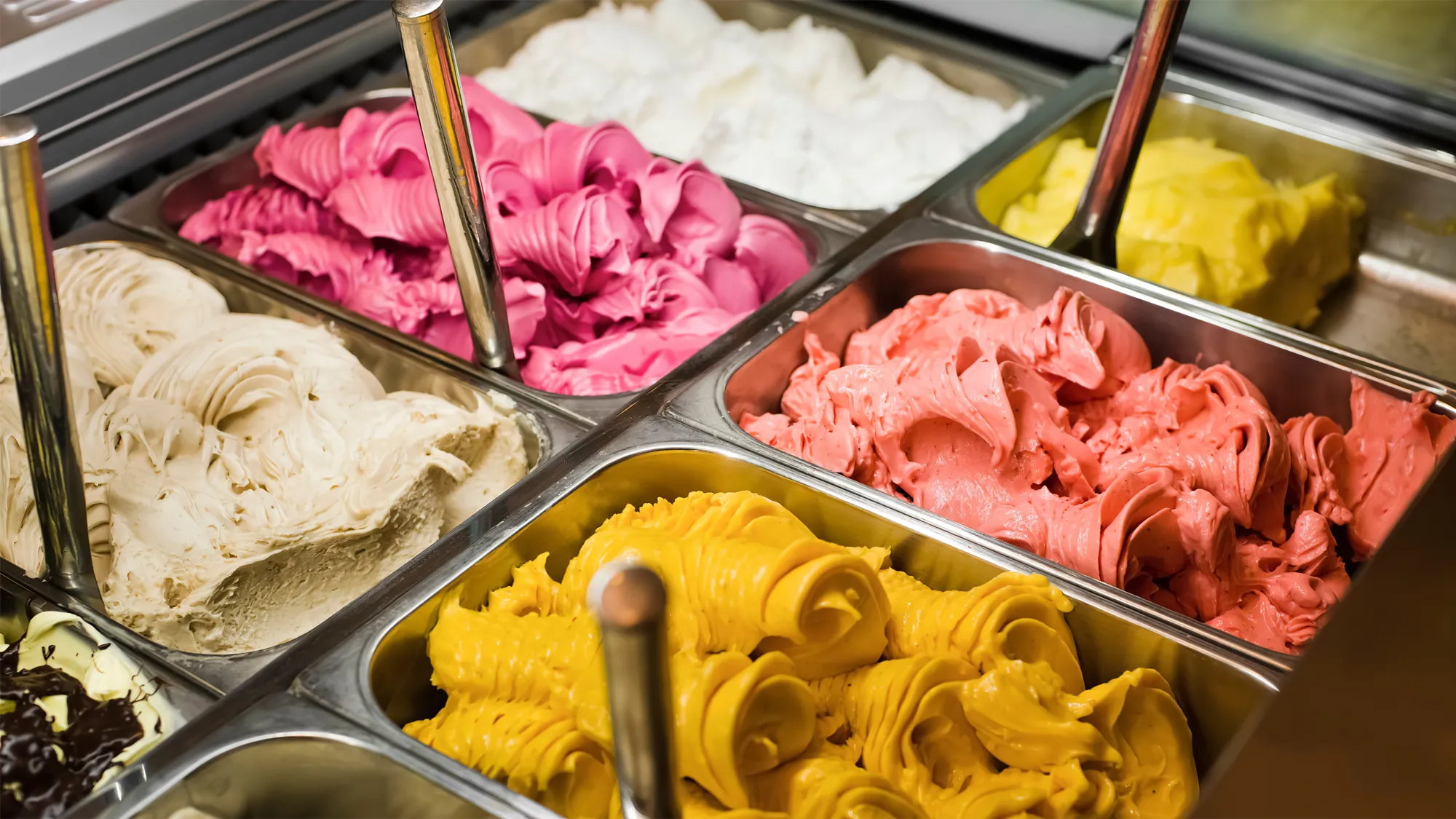 Summer is quickly approaching, which means an increased demand for ice cream, sorbets, and lollies. To ensure you're prepared, start planning your productions now with our most popular flavours, such as vanilla, strawberry and chocolate.
Vanilla is a reliable favourite and always a stable best-seller. Our range of vanilla extracts caters to your every need, offering both high-end organic extracts and cost-effective vanilla options.
Chai, Lavender, and Hibiscus are popular among sorbet manufacturers. These exciting and new flavours offer something different, increasing sales by adding temptation and curiosity for those seeking an alternative refreshing treat.
What's more, these flavours are also suitable for vegans, so you can cater to a range of dietary choices.
Chocolate Nougat Caramel Peanut
Taste Descriptors: Roasted Peanuts, Smooth Caramel, Chocolate and Nougat
Based on a classic chocolate bar that has been a winning combination loved by generations the world over. This flavouring adds an allergen-free option to your ice cream range.
Vanilla Extract
Taste Descriptors: Spicy, Woody, Sweet, Creamy, Caramel, Rich & Earthy
Familiar, reassuring, guaranteed favourite. Adding a vanilla extract to your ice cream enhances and boosts the vanilla flavour without the costly aspect of vanilla. Promotes product flavour consistency.
Chai
Taste Descriptors: Naturally Sweet, Slightly Floral, Creamy
Bring the richness of the finest spices to your ice cream offering.  Pack a flavour punch reminiscent of the chai stalls of Asia.  Flavouring allows strength without the need to add costly spices
Lavender
Taste Descriptors: Floral with Earthy hints of Mint and Rosemary
Summer sorbets, fresh new flavours with growing appeal for testing exciting boundaries. Comforting flavour in a new guise. Giving USP's and livening up the ranges offered.
Hibiscus
Taste Descriptors: Tart, Subtle Sweetness, Full Aroma
Perfect sorbet for those who do not always want a overly sweet treat. A perfect way to finish a meal or cool the summer heat.