Description
"All great food products are defined by their flavour, good taste lingers in the memory.

Harry Stringer

Founder-1955
Manufacturers of Toffee flavouring for the Food & Drink industry.
We are flexible, compliant manufacturers of toffee flavourings. Able to offer a range of natural flavouring formats for food & drink ingredient applications. In addition to our toffee flavouring products we have a standard range of 900 flavourings of all types supplied worldwide to food and drink businesses.
Stringer Flavours also produce variations of toffee flavour such as 'Toffee Apple', 'Toffee Caramel', 'Butter Toffee', 'Banoffee', 'Dark Toffee' and more.
Toffee flavour pairs well with Banana, Apple, Cake, Ice Cream, Walnuts, Hazelnut, Latte, Popcorn, Biscuit etc.
Toffee became popular in England and Western Europe due to high supplies of butter and is now enjoyed all over the world. As a confection toffee is made by caramelising sugar or molasses with butter and sometimes flour. This mixture is heated to around 149 to 154 degrees C.
Experienced at product development for demanding and novel flavouring applications. Our modern manufacturing facilities and labs offer efficient flavour & extract production from small batches to 10 tonnes. This small batch service offers a flexible solution for market pilots, seasonal and niche products.
Specialist flavour manufacturers

Natural taste specialists

Exceptional GFSI AA+ quality compliance

Compliance and expertise for enhancing animal foods
Liquids, powders or extracts

Water, oil or fat compatibility

Heat resistance
Sweet, buttery, caramel, burnt, sugar, nutty, molasses, rich
Bakery, confectionary, chocolate,  ice cream & dairy, drinks

Nutritional and sports drinks, tea's, pharmaceutical, hard sweets, snacks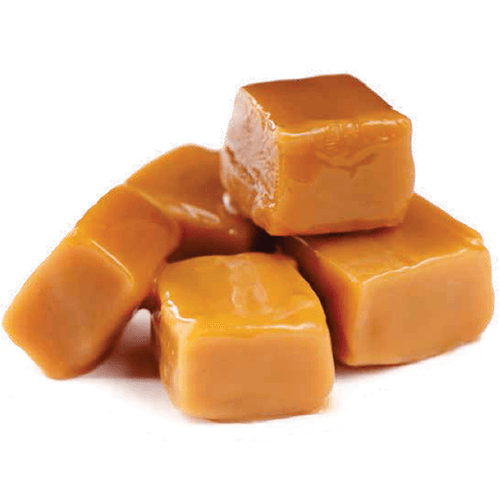 Flavouring Solutions For Food & Drink
We create, manufacture and supply a considerable range of liquid "Natural Flavourings" and "Flavourings". A range of solubility solutions is offered, particularly with resistance to high-heat processes, acid applications, and use with sweeteners or tastes requiring masking.
Our sweet or savoury powder flavourings are freshly manufactured to order with no use of heat, for optimum aromatics on delivery. Aromatics are preserved in foil laminate valve packaging for protection and long product life. We manufacture highly concentrated powder Flavourings or Natural powder Flavourings in quantities of 3KGs to 3 tonnes supplied to powder and seasoning blenders throughout the food industry.
Natural & Organic Extracts
We process a wide range of natural and/or certified Organic extracts for beer, gin, vodka, ready-to-drink tea and coffee drinks, fruit juices and desserts, ice-cream and dairy products. We process botanical extracts in quantities from 25Kgs upward. We are developing new varieties using ultrasonic extractions techniques.